By Jenni Schaefer with Kim Collins, MS, RDN, CDE, CEDRD-S
"…joining forces with others was a surefire way to gain the strength and confidence that I needed to talk back to Ed."
Back in the day, my eating disorder (aka "Ed") would have provided all kinds of ways for coping with COVID-19. Unfortunately, none of his coping mechanisms involve recovery. Have you heard Ed chiming in with excuses to cut back on your own recovery efforts during this unprecedented worldwide pandemic?
Ed might say that holding onto "just" one or two eating disorder behaviors isn't that big of a deal. In my own recovery, Ed frequently said something like, "It's okay to restrict food — just a little." Yet what I learned is that a little restricting can hurt a lot. My former dietitian Reba Sloan used to share that we can't leave one ember burning in the eating disorder forest fire. If we hold onto even just one eating disorder behavior, the Ed fire can roar again — possibly bigger than ever before. 
In early recovery, I often wasn't strong enough to combat Ed's lies on my own. But joining forces with others was a surefire way to gain the strength and confidence that I needed to talk back to Ed. One of the most stealth tools in my recovery toolbox was indeed my dietitian Reba. An expert eating disorder dietitian can be a Jedi knight guiding the way.
Below, Kimberly Collins, Director of Nutrition at The Meadows Ranch, takes on Ed as he tries to undermine. Consider trying out some of her smart recovery moves — in italics below.
Ed: You can't go to the store. You're under a "stay at home" order.  
Kimberly:
People can leave their house for essential items.
Grocery shopping is essential. Consider grocery delivery services or meal delivery companies.
Order groceries online and use curbside pickup.
Make a list and ask someone to shop for you if you aren't comfortable going to the store. 
Ed: Variety in food can be difficult to find during COVID-19. Just don't worry about that part of meal planning.
Kimberly:
Variety in a meal plan is important to prevent narrowing down food options to just select "safe" foods. Do your best to purchase something new each time you go to the store versus getting the same foods all the time.
Use the food that you purchase in different ways. For example, use the deli meat for a sandwich, in a salad, or even in grilled cheese. 
Ed: To make sure that your family has enough food to eat, you should eat less.
Kimberly:
Remember that you are an important part of your family unit. You need and deserve food, too.
Ask a family member to plate your meal or snack, so you know you are getting your meal plan exchanges versus being tempted to cut back (if you plated it yourself).
Use your voice. Ask family and friends for support and accountability with meeting your exchanges.
Do virtual meals: eat with a friend, family member or someone from your treatment team through a video chat or app for support and accountability. Join us on April 21 for a virtual meal!
Ed: Since you are stocked up on food in the house, it's okay to binge.
Kimberly:
Talk about your urges versus keeping them to yourself.
Follow your meal plan. It will help you stay satisfied and decrease urges to binge.
Consider the source of your urge: What is really going on for you?
Use skills such as distraction and ask for support. 
Ed: There is so much going on with your kids at home. It's okay if you can't remember to eat.
Kimberly:
Set alarms to remind yourself about meal or snack preparation.
Set an alarm to remind yourself to eat.
Prepare snacks or parts of your meal ahead of time to make the meal or snack experience less stressful and easier to put together. 
Ed: Don't worry about accountability with eating right now. There is so much extra stress with the pandemic.
Kimberly:
Set family mealtimes for everyone to eat together.
Ask someone to sit with you while you are eating your snack.
Again, try virtual support: Ask a friend, family member or your treatment team to video chat with you while you eat.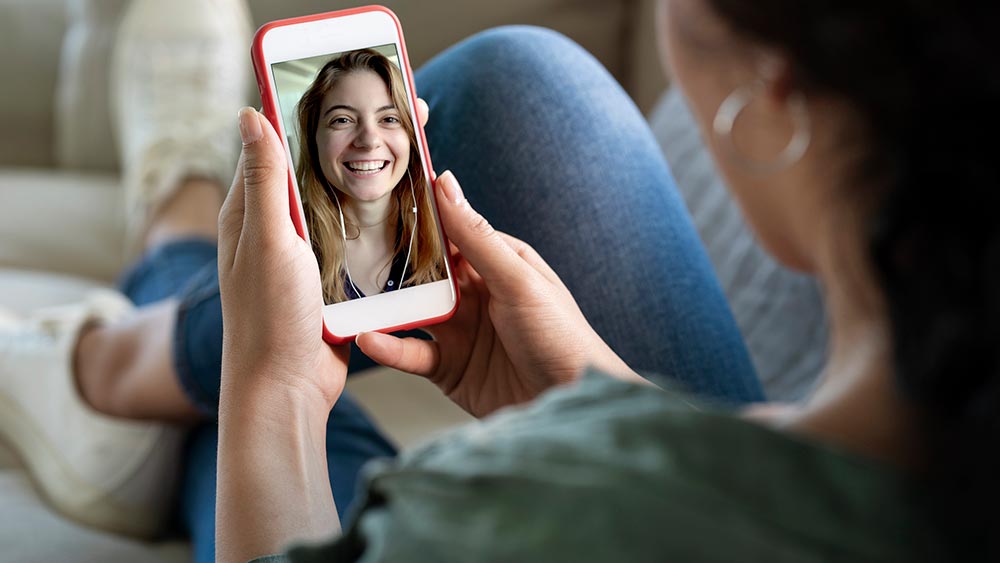 "When it comes to Ed and COVID-19, 'he' can't win — not if we stand together."
Ed can come up with all kinds of reasons that you don't need to put recovery first during this worldwide crisis. But the truth is, we have a high chance of losing anything we prioritize over recovery. Fortunately, now more than ever, the Internet is booming with free sources of support for those battling eating disorders. With the new Covid19EatingSupport Instagram page, virtual support is even available 24 hours a day.  
When it comes to Ed and COVID-19, "he" can't win — not if we stand together.
When recovery meets COVID-19, we all just might find that we are stronger than before. It's called post-traumatic growth, and it's something Ed surely won't tell you about. But thriving after adversity is absolutely possible. I see it all the time. Thanks to people like Reba and Kim, I live it.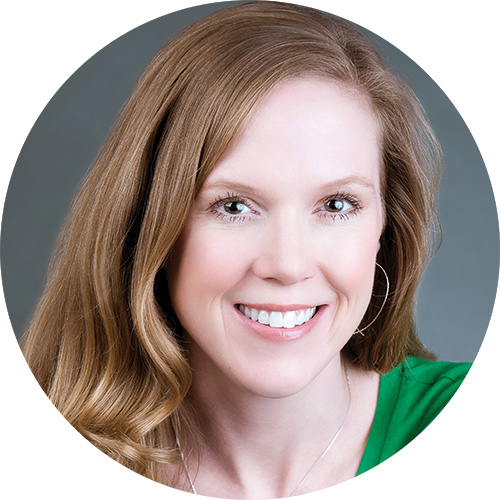 About Senior Fellow Jenni Schaefer
A Senior Fellow with Meadows Behavioral Healthcare and an advocate for its specialty eating disorders program, The Meadows Ranch, Jenni Schaefer is a bestselling author and sought-after speaker. For more information visit JenniSchaefer.com.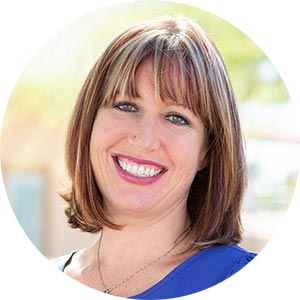 About Kimberly Collins, MS, RDN, CDE, CEDRD-S
Kimberly Collins is a registered dietitian and nutritionist with specialized training as a Certified Eating Disorder Registered Dietitian (CEDRD), a CEDRD Supervisor and Certified Diabetes Educator. She has over 10 years of experience in the field of eating disorders and is currently working as the Director of Nutrition at The Meadows Ranch.