From our Admissions and Administrative staff to our Senior Fellows and Clinical staff, The Meadows Ranch employs only the most knowledgeable, experienced, and compassionate people. We pride ourselves on providing quality, cutting-edge care from some of the nation's leading industry experts.
Eating Disorder Treatment Team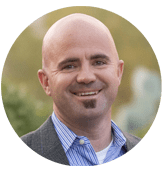 Sean Walsh, President
Sean Walsh is the President and Chief Executive Officer of Meadows Behavioral Healthcare and is responsible for the oversight of its family of programs which include The Meadows, Gentle Path at The Meadows, Claudia Black Young Adult Center, The Meadows Ranch, Rio Retreat Center at The Meadows, The Meadows Outpatient Center, and Willow House at The Meadows. Sean has been in the behavioral health field since 1996. Sean has a clinical background and although he has been a treatment center executive since 2009, he is a licensed therapist and is highly invested in ensuring quality care to the patients The Meadows serves. Sean came to The Meadows from Calvary Addiction Recovery Center where he was the Chief Executive Officer. Prior to Calvary, Sean was the COO of Laurel Ridge Treatment Center in San Antonio, he has held a wide variety of positions in the treatment field ranging from Director of Outpatient, Risk Management, Case Management, Intake, and has been a primary therapist specializing in treating young adults.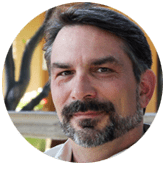 Allan Benham, Vice President
Allan Benham is the Vice President of Meadows Behavioral Healthcare. In his 16 years with The Meadows, Allan has served in numerous roles including positions as a Registered Nurse, Director of Nursing, Director of Operations at The Meadows, Executive Director of Gentle Path at The Meadows, and presently as the Chief Operating Officer for Meadows Behavioral Healthcare. With a background in working almost every position and with every facility in the Meadows family, Allan brings a commitment to quality and effective treatment for our patients and a dedication to helping those who are suffering find relief. Allan is now working with all of the Meadows Behavioral Healthcare facilities including The Meadows, Gentle Path at The Meadows, Claudia Black Young Adult Center, Meadows Ranch, Rio Retreat Center at The Meadows, The Meadows Outpatient Center, and Willow House at The Meadows.
Mike Gurr, Executive Director
Mike received a master's degree from the University of Utah in Exercise and Sports Science with an emphasis in sports psychology. He then went on to receive another master's degree from Argosy University, Phoenix in professional counseling and is currently a licensed professional counselor in the State of AZ. He has also received licenses to facilitate the work of the Arbinger Institute which focuses on relationships, stopping blame, how to transform and resolve conflict, and teaching the power of choice. Mike is a certified daring way facilitator (CWDF) which comes from the research work from Dr. Brene Brown on shame resilience, the power of vulnerability, living in a place of worthiness, and the ability and importance of connection. Mike has worked in the mental and behavioral health field for 16 years. For the past 13 years, he has been the director of a residential treatment center for girls ages 13-18. He has been the program director, clinical director, and interim executive director during that time. When looking at behavioral health, Mike believes in a total wellness approach. One needs to look at the mental, physical, emotional, and spiritual well-being of the person to make lasting changes. He has extensive experience with depression, ADHD, anxiety, bi-polar, low self-esteem, extreme shame, defiance, body image, substance abuse, self-harm, addiction, conflict in relationships, trauma, and adoption/attachment.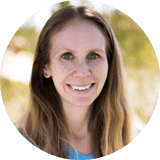 Nicole Garber, MD, Chief of Psychiatry
Dr. Garber completed her general psychiatry residency at Emory University School of Medicine and her child and adolescent psychiatry fellowship at Baylor College of Medicine. She then worked at the Menninger Clinic where she created the adolescent eating disorder track. She has also served as the medical director for Arizona's Children's Association. She is intensively trained in Dialectical Behavior Therapy (DBT) and has led at least two skills training groups a week for the past four years. She is also trained in Mentalization-Based Treatment (MBT), Trauma-Focused Cognitive Behavioral Therapy (TF-CBT), and is currently training under the Houston Psychoanalytic Association in psychodynamic therapy in adolescents and adults.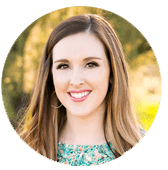 Erica Trocino, LPC-S, CEDS-S, CADAC, Clinical Director
Erica graduated with a Masters of Counseling from Arizona State University. She is a Licensed Professional Counselor & Supervisor in the state of Arizona, Certified Eating Disorder Specialist & Supervisor, Certified Alcohol and Drug Abuse Counselor, as well as being EMDR trained. Erica has been in the eating disorder field since 2012 having experience at all levels of care as well as working with females, males, adolescents, adults, and their families. Erica was the Lead Therapist at Rosewood Centers for Eating Disorders inpatient/residential adult facility until her transition to The Meadows Ranch where she has held the previous positions of Primary Therapist and Program Director. Erica has a passion for mental health and started her career in the addiction field working at a Sober Living facility, was a Board Member on the Arizona Board of Certified Addiction Counselors, and worked as a trauma counselor for sex-trafficked adolescent females. Her professional interest includes post-traumatic growth and resilience to empower individuals. Erica enjoys advocacy work and traveled to Washington, D.C. with Eating Disorders Coalition supporting the Anna Westin Act.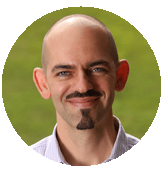 Dr. Jon G. Caldwell
Dr. Caldwell is a board-certified psychiatrist and clinical research investigator who specializes in the treatment of adults who are healing from relational trauma and addictive behaviors. He is currently the Medical Director of Meadows Behavioral Health, with oversight of Willow House. His theoretical perspectives are heavily influenced by his Ph.D. training at the University of California at Davis, where he began researching how early childhood maltreatment and insecure attachment relationships affect cognitive, emotional, and social functioning. His clinical approach has become increasingly flavored by the timeless teachings of the contemplative traditions and by the daily practice of mindfulness. Dr. Caldwell has published a number of articles on child maltreatment, attachment theory, emotion regulation, and mindfulness and he is a noted international speaker and trainer on these and other topics.
---
Intake Team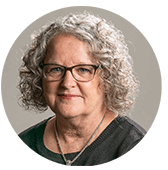 Jan Hackett
Director of Intake – The Meadows Ranch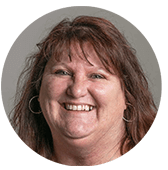 Jacque Newton
Assistant Director of Intake – The Meadows Ranch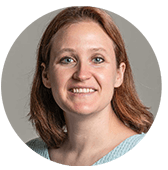 Britt Miller
Intake Coordinator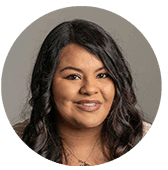 Rosa Ruiz
Intake Coordinator