Inpatient Treatment Programs Admissions
Are you looking for inpatient treatment programs for yourself or someone you love? At The Meadows Ranch, we know how difficult it is to pick up the phone and ask for help. That's why our admissions representatives make the entire process as easy as possible. They respond to every caller with the highest level of sensitivity and compassion, never with judgment or condemnation.
International callers please dial 928-668-1999.
Are you struggling with eating, anxiety, or depression?
Does someone you know exhibit the warning signs of Anorexia or Bulimia?
Are you Binge Eating?
Do you have questions about inpatient treatment program options?
Would you like to find an eating or anxiety disorder specialist in your area?
We Are Here to Help You
Our Admissions Representatives are highly trained and very knowledgeable. More importantly, they are caring, compassionate women who truly understand what it's like to have an eating disorder. Their goal is to answer all of your questions while making our inpatient treatment programs as accessible and affordable as possible.
In that first call, our representative will evaluate your needs, answer your questions, respond to your concerns, explain eating disorder treatment options, and suggest a course of action.
The most important thing to remember is that The Meadows Ranch admissions staff is here to help you. They will do everything possible to ensure that you get the exact treatment you require and deserve.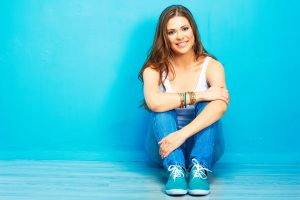 Who We Treat
The Meadows Ranch is open to female adolescents and adults.
Our adult program is for women ages 18 and older. Patients who are 17 years and younger admit to our adolescent program.
Patients from all over the world and from all faiths have sought treatment at The Meadows Ranch. Every patient is evaluated and treated for their unique needs and situation.
Begin Your Journey Towards Eating Disorder Recovery
Recovery from an eating or anxiety disorder is possible. It's happening every day at The Meadows Ranch. For additional information about our inpatient treatment programs, please call to speak to an Intake Coordinator at 866-390-5100 or complete the form below and we will contact you with the information you need.
The Meadows treatment center in Wickenburg, Arizona is the nation's premier program for treating trauma, drug and alcohol addiction, sex addiction, panic and anxiety disorders, post-traumatic stress disorder, codependency, depression, bipolar disorder, and eating disorders.
For more than 40 years, we have helped patients heal from disorders related to childhood trauma and relational trauma. Clinicians and professionals trust us more than any other treatment program because of our impeccable reputation for quality, integrity, and long-term recovery.