By Mandy Parsons
While it isn't unusual for teens to experience some negative feelings during development, experts believe this latest data points to a teen mental health crisis, especially among females.
According to the Centers for Disease Control and Prevention (CDC), 57% of teen girls felt persistently sad or hopeless in 2021 with more than one in four considering suicide. These numbers reflect a record high, up 60% over the last decade.
And while it isn't unusual for teens to experience some negative feelings during development, experts believe this latest data points to a teen mental health crisis, especially among females.
What is driving this crisis? What is the connection between high school girls and depression, and why are teen girls struggling like never before? Studies point to a number of complex factors, including increased violence, sexual trauma, and social media exposure.
Violent Trauma and Teen Mental Health
The CDC identified six violence-related variables that were linked to poor mental health outcomes in teens. These ranged from adolescents being threatened with weapons at school to electronic bullying to acts of sexual violence.
It found that although bullying had decreased since 2011, all other experiences of violence had increased or remained unchanged. Particularly alarming, almost one in five teen girls suffered sexual violence in the past year, with more than one in 10 reporting they had been forced to have sex at some point in their lives.
Research has linked violent trauma to a number of mental health and behavioral conditions like post-traumatic stress disorder (PTSD), eating disorders, anxiety, and depression. The rate of depression in teen girls, which Pew Research Center estimates grew 66% from 2007 and 2017, is a marker for self-harm, as well as suicidal behaviors.
Consequently, The New York Times recently published disturbing statistics from the Long Island Jewish Medical Center in New Hyde Park, where there were 8,000 emergency room visits by suicidal adolescents in 2022.
Social Media Use and Teen Mental Health
The Times also revealed a correlation between America's teen mental health crisis and smartphones. Smartphones have afforded teens unlimited, and often unrestricted access to popular social media platforms including YouTube, Instagram, Facebook, Snapchat, TikTok, and countless others.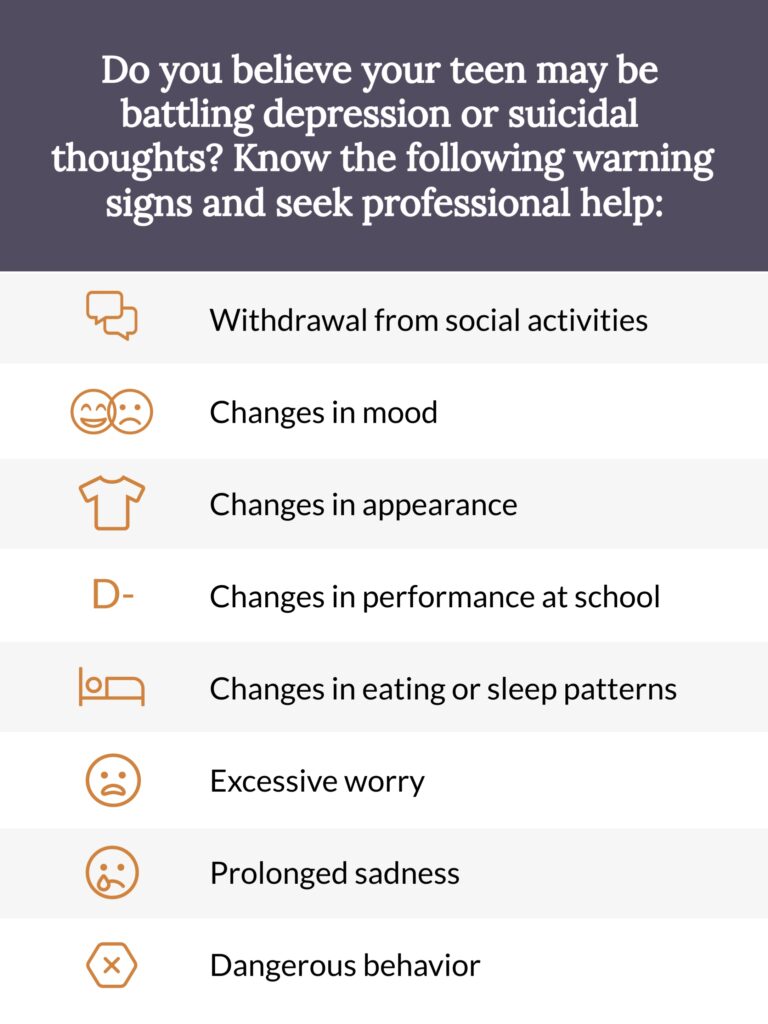 TIME notes that by 2016, social media use was nearly mandatory for teen girls, as hanging out in person had become a thing of the past. This development fueled worsening depression in teen girls. A study published by Clinical Psychological Science also links the rise of mental distress in adolescents, including depression and suicide, to new media screen time, with females being most impacted.
What is so damaging about social media for teens? Social media exposure increases the risk of issues like isolation, cyberbullying, sexual exploitation, and other problems. Young women on social media often compare their appearances with others and may feel body shame or strive to achieve unrealistic beauty standards. Low self-esteem, body dysmorphia, depression, and eating disorders often coexist.
A clinical trial in the International Journal of Eating Disorders discovered that girls with social media accounts were significantly more likely to exhibit disordered eating behaviors and subscribe to an unhealthy view of body shape and weight. The more time spent on social media only exacerbated these behaviors.
What Can We Do About It?
The CDC recommended a number of measures to help improve adolescent health and well-being. Among those suggestions are fostering school connectedness, improving school-based services and health education, and encouraging students to access community sources of care.
But many teen health advocates argue for more immediate action. The following are some recommendations for parents and caretakers of teens:
Establish Rules Around Social Media Use
Most teens can open a social media account without proof of age or parental consent. Create rules around social media use in your home, including at what age your teen can access social media. Take advantage of parental controls and restrict social media use to an hour a day.
Minimize Access to Means of Self-Harm
If you suspect your teen may be suffering from mental distress, remove items that they could potentially use to harm themselves or others. This includes everything from firearms to prescription drugs.
Adopt Healthy Coping Mechanisms
Embrace healthy stress management techniques in your home. Show teens positive ways to handle sadness, loneliness, anxiety, or depression by encouraging them to journal their feelings, boost endorphins through exercise, or process thoughts in person with a friend. Lead by example by modeling these practices in your own life.
Make an effort to be present and involved in your teen's life. Listen to them, build their trust, and validate any thoughts or feelings they may share with you. Be proactive about offering them help, and don't assume they would ask for help if needed.
If you or a teen you care about is a victim of violence, struggles with mental health, disordered eating, or suicidal thoughts, please consider reaching out to us at The Meadows Ranch. Women and young girls ages 11-17 are at the heart of all we do, and we are eager to help.